Welcome to Honda Racing Corporation
Race
Round 8
eni Motorrad Grand Prix Deutschland
Germany
Today in the GP of Germany, Repsol Honda's Marc Marquez has taken his second win of the season and regained the lead of the Championship. Unfortunately, it was more disappointment for his teammate Dani Pedrosa who this morning was cleared by the medical staff for warm up, but then suffered… read more.
---
Race
Round 7
Iveco TT Assen
Assen
The Dutch TT marked the 300th start for the Repsol Honda Team and Marc Marquez celebrated it with a well deserved 2nd position in a battle to the end. Teammate Dani Pedrosa, who led the first 5 laps of the race was unable to stay in the fight for the… read more.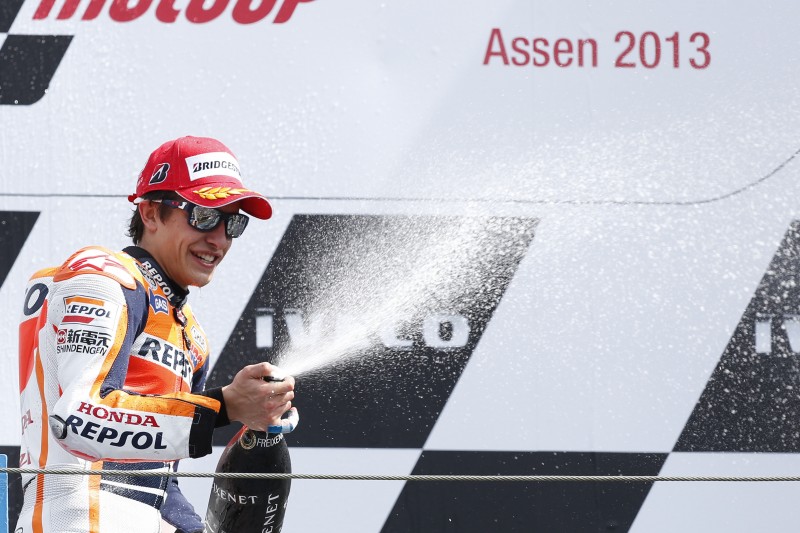 ---
Race
Round 6
Gran Premi Aperol de Catalunya
Catalunya
Dani Pedrosa and Marc Marquez have once again returned to the podium together taking 2nd and 3rd respectively in the GP of Catalunya. Dani, who this weekend became the youngest rider ever to reach the milestone of 200 GP starts (27 years 260 days), started from pole position for the… read more.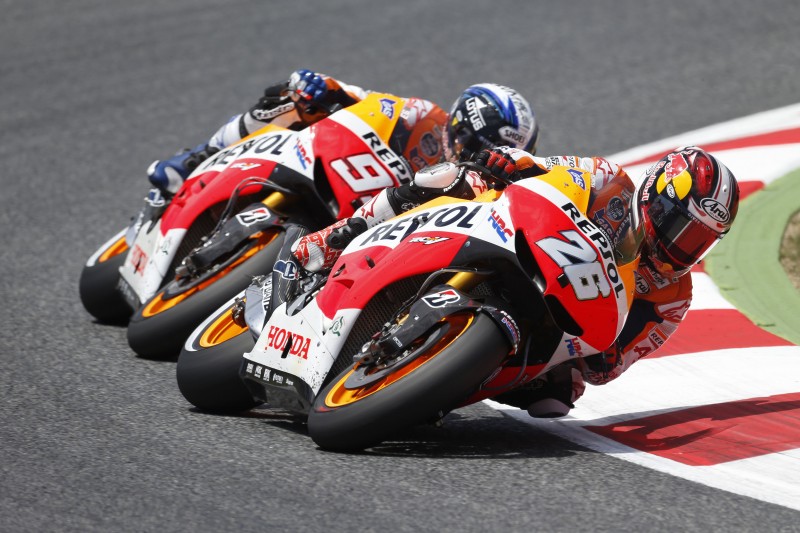 ---
Race
Round 5
Gran Premio d'Italia TIM
Italy
The Grand Prix of Italy has seen mixed fortunes for the Repsol Honda Team. Dani Pedrosa started from pole and after a close encounter with Lorenzo in turn one, he dropped to second position. Teammate Marc Marquez had a fantastic start from 6th and managed to get to 3rd by… read more.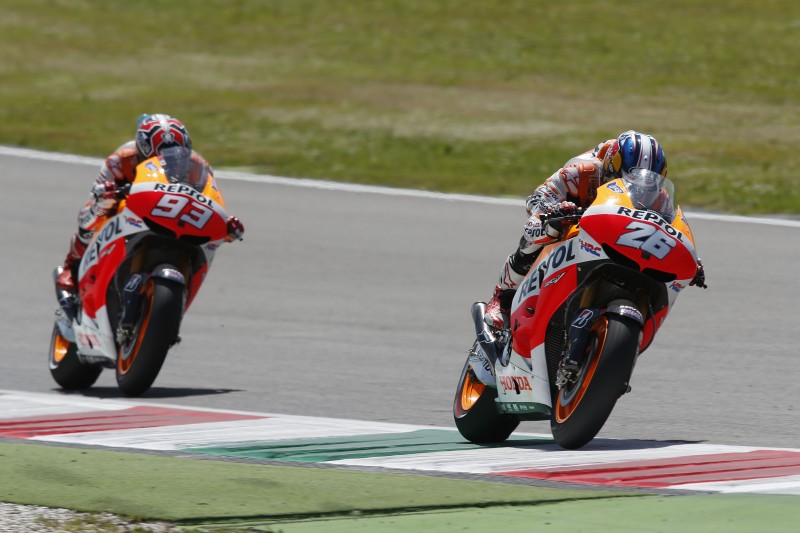 ---
Race
Round 4
Monster Energy Grand Prix de France
France
Repsol Honda's Dani Pedrosa and Marc Marquez stormed to their third successive double podium of 2013 in tough wet conditions at the GP of France. Dani, starting from 6th, performed his trademark lightning fast start and was up to 3rd by the first corner. He managed to pass Lorenzo on… read more.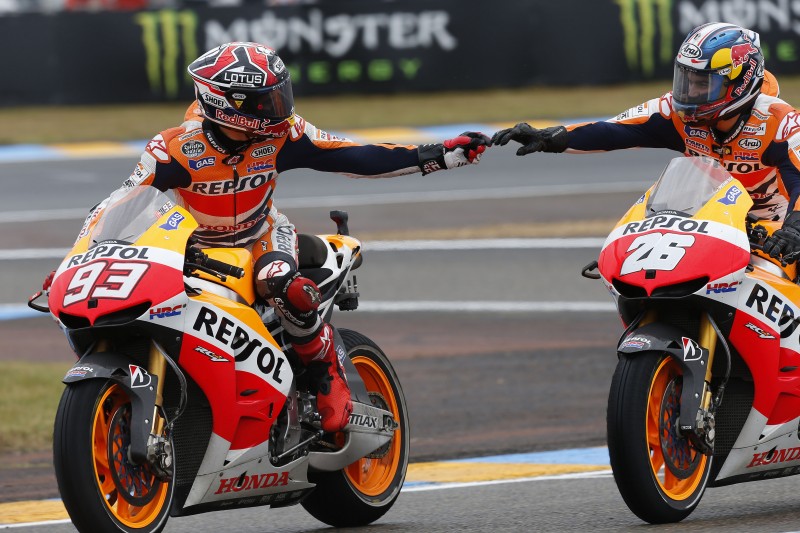 ---