Welcome to Honda Racing Corporation
After winning his seventh World Championship, Marc Márquez reviews the keys that allowed him to win the MotoGP crown for the third consecutive year. Marc Márquez made history once again at the Japanese Grand Prix, winning his fifth MotoGP title at the first available opportunity. His targets for the season… read more.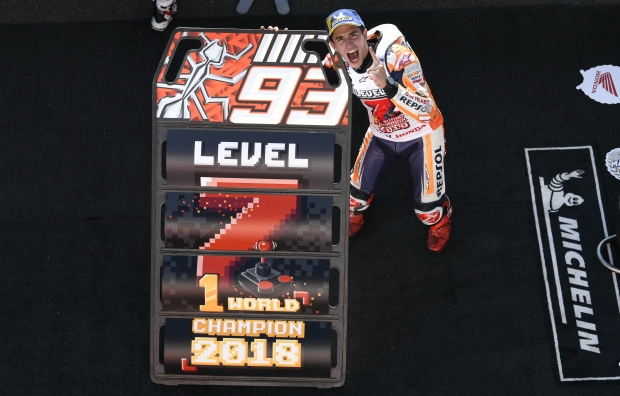 ---
Trial
Round CET6, 1
Trial de Becerril
Becerril de la Sierra
This report is only available on Spanish language, sorry for the inconveniences.
---
Race
Round 16
Grand Prix of Japan
Japan
Marc Marquez took an incredible victory at Twin Ring Motegi today, becoming the 2018 MotoGP World Champion with three races to go, in front of Honda President and CEO Mr Takahiro Hachigo, who joined him on the podium. After starting from the sixth spot on the grid, Marc was immediately… read more.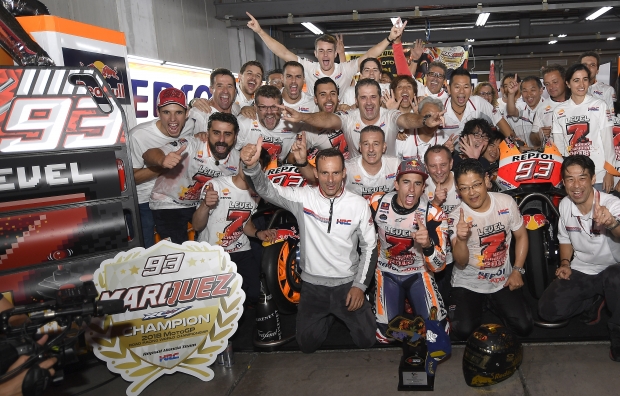 ---
– Marc Marquez has won all his MotoGP titles riding Honda motorcycles equalling Mick Doohan as the two riders with the most premier class titles with the Japanese manufacturer (5). – Marquez has joined Mick Doohan, Valentino Rossi and Giacomo Agostini as one of only four riders to have taken… read more.
---
Marc Marquez scored a brilliant victory at Twin Ring Motegi today, earning his eighth win of the season, the seventh World Title of his career and his fifth MotoGP World Championship in six years. The 25-year-old Spaniard is the youngest rider in the history of the sport to win seven World… read more.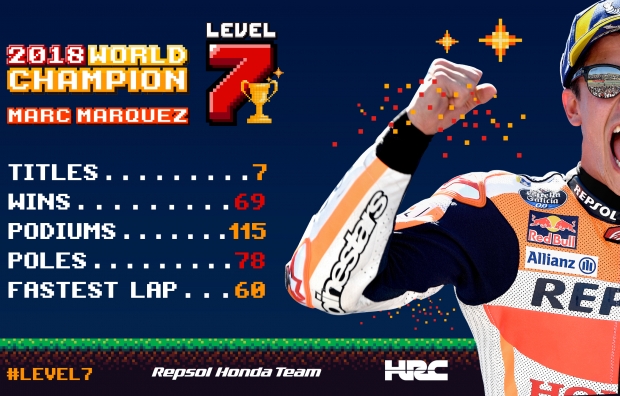 ---