Welcome to Honda Racing Corporation
Stage
Round DAK19, Stage 9
Dakar 2019
Dakar 2019
Chilean rider Nacho Cornejo climbed to sixth place in the general rankings of the 2019 Dakar Rally in the ninth and penultimate stage. Day nine of the 2019 Dakar took place in the area around Pisco, once again with a motocross-style mass start with riders setting off in waves of… read more.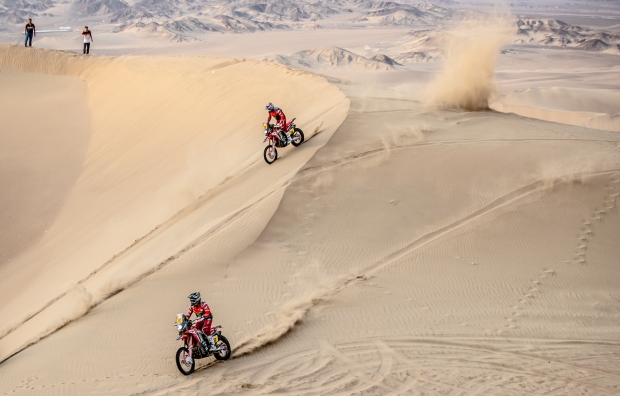 ---
Preview
Round XTR1, Preview
X-TRIAL Budapest 19
Budapest
Toni Bou and Takahisa Fujinami will be two of the riders who will open the FIM X-Trial World Championship next Sunday in Budapest, Hungary. Bou, starting as champion, will be on the hunt for a thirteenth indoor title. The Laszlo Papp Sports Palace in Budapest will be the setting for… read more.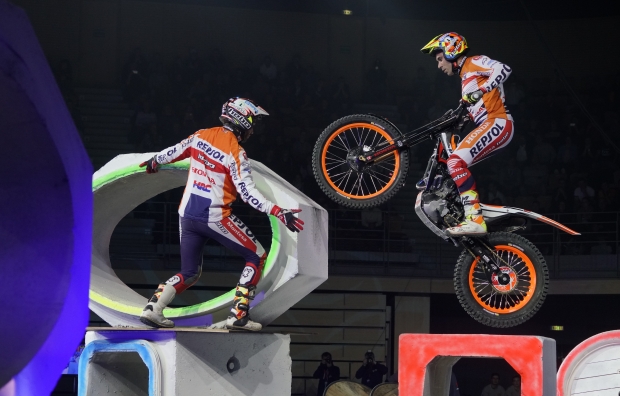 ---
Stage
Round DAK19, Stage 8
Dakar 2019
Dakar 2019
The brutality of the Dakar Rally today showed its most bitter face to Monster Energy Honda Team as Ricky Brabec was forced out on stage eight. Nacho Cornejo opened the track throughout almost the entire special and Benavides got delayed with navigational instrument issues. It was an endless, troublesome day… read more.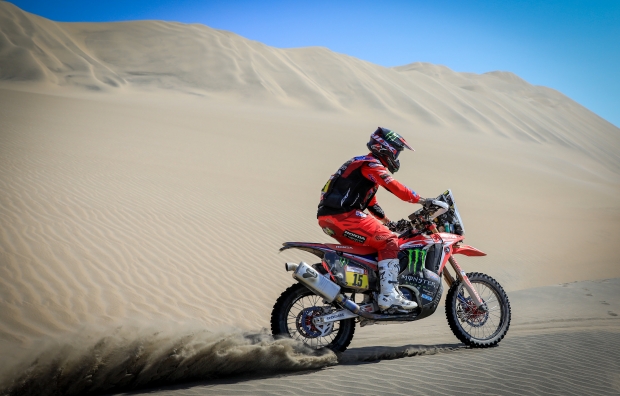 ---
Stage
Round DAK19, Stage 7
Dakar 2019
Dakar 2019
Monster Energy Honda Team returns to the top of the leader board of the world's toughest rally. American Ricky Brabec battled back to overall leadership as the Dakar Rally arrived at its seventh stage, one day ahead of the Super-Ica which should prove to be the longest and most gruelling… read more.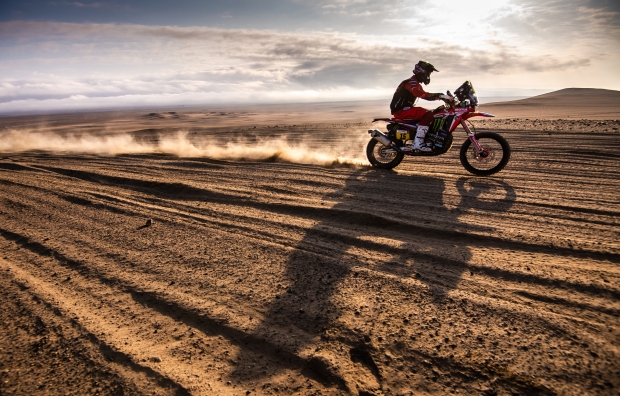 ---
Stage
Round DAK19, Stage 6
Dakar 2019
Dakar 2019
In spite it being Sunday, there is no rest for the Dakar. Far from it: today witnessed the longest stage so far in the 2019 odyssey at 839 kilometres. The route took competitors from inland to the coast – from the cold and wet heights of Arequipa to warm and… read more.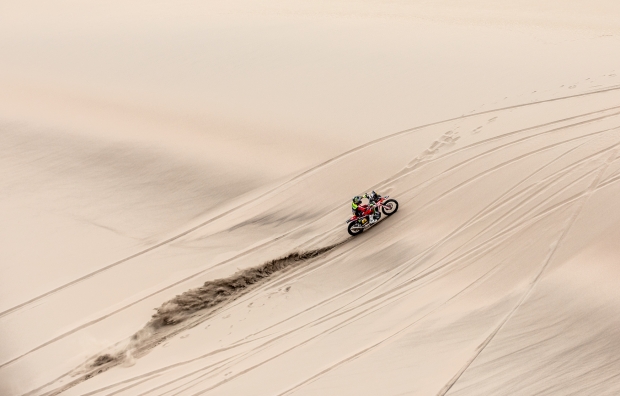 ---