Welcome to Honda Racing Corporation
Days after returning to motorcycle riding on the motocross track, Marc Marquez's recovery took another step forward with a full day of riding the Honda RC213V-S in Portugal. For the first time since winning the Emilia Romagna Grand Prix on October 24, 2021, Marc Marquez was back on a closed… read more.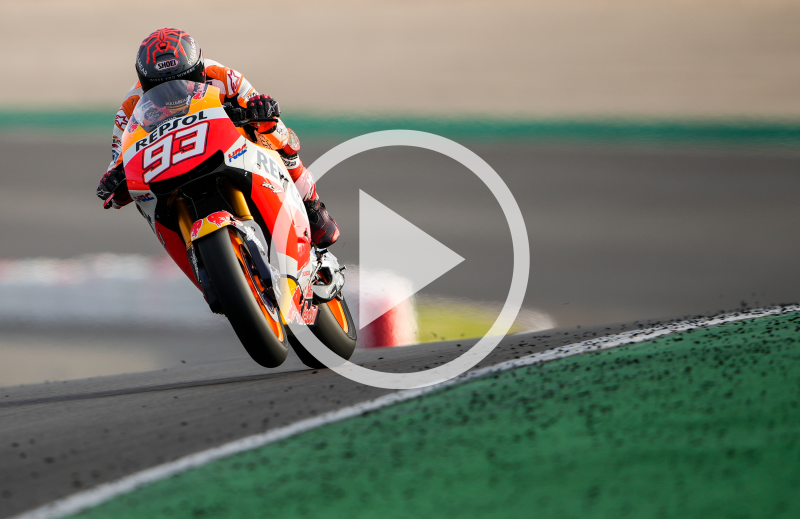 ---
Race
Round 2
Oakland SX
Oakland
In the second AMA Supercross 250SX West race of the 2022 season, Team Honda HRC rider Hunter Lawrence notched his second podium result, charging to a runner-up finish in Oakland, California. Finding himself in fifth after the 250SX main-event start, the young Australian turned in an impressive performance, advancing to… read more.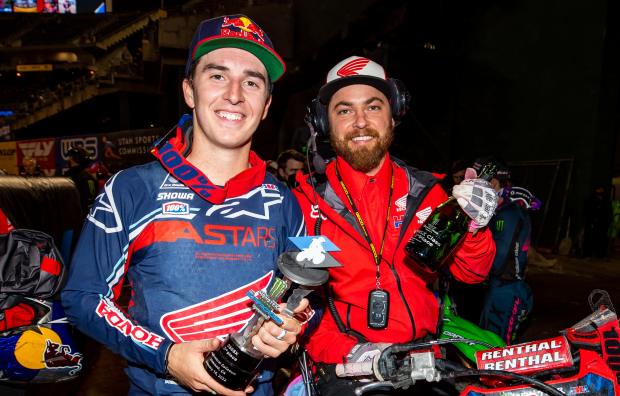 ---
Stage
Dakar Rally 2022
Dakar
Monster Energy Honda Team rider Pablo Quintanilla won the final 2022 Dakar Rally stage to grab second overall place in the race just three-and-a-half minutes shy of the winner. All four team riders managed to finish one of the toughest ever editions of the rally, with the Honda CRF450 RALLY… read more.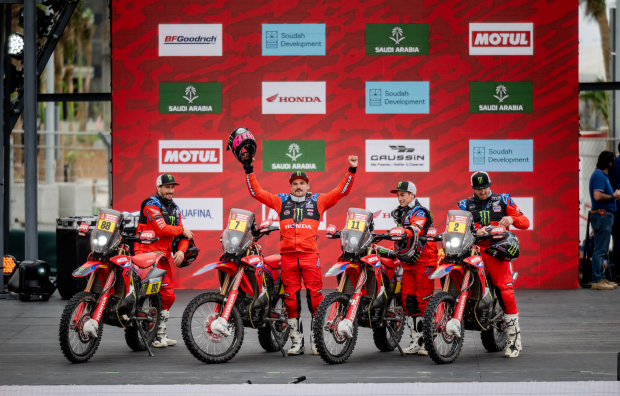 ---
Marc Marquez underwent a medical examination with Dr. Sánchez Dalmau last Monday to analyse the situation of his diplopia. The ophthalmologist confirmed a clear improvement in the vision of the eight-time World Champion. With this progress, the Repsol Honda Team rider received authorization to ride a motorcycle and motocross, the… read more.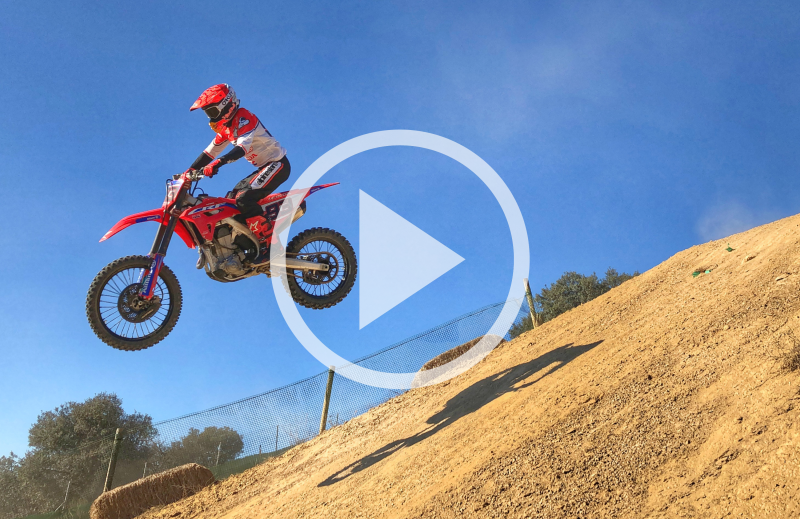 ---
Stage
Dakar Rally 2022
Dakar
Monster Energy Honda Team's Dakar Rally battle will go down to the wire. After the penultimate stage, Pablo Quintanilla holds second overall place with a chance of victory. There are still over 150 kilometres left to go, with the Dakar often producing final stage surprises. Today's special stage, as expected,… read more.
---