Welcome to Honda Racing Corporation
Trial
Race
X-TRIAL des Nations 19
Vendée
Toni Bou, rider for the Repsol Honda Team, was part of the winning team in the 2019 X-Trial des Nations competition which took place this weekend in Vendée, France. Another world title – this one in a team event – helps the Spanish rider to furnish an already over-crowded trophy… read more.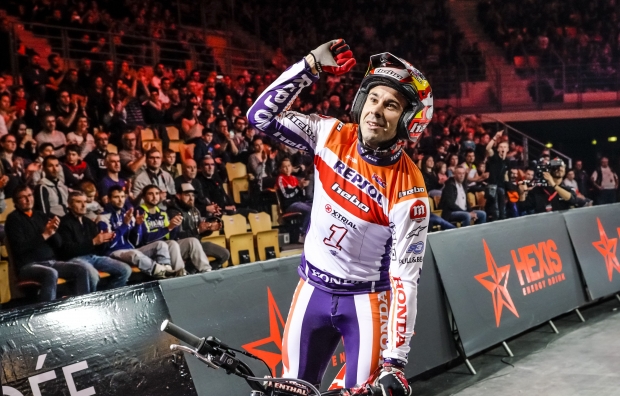 ---
Qualifying
Round 3
Grand Prix of The Americas
Americas
Marc Marquez charged to his seventh consecutive pole in Texas as Jorge Lorenzo secured 11th place start. Torrential morning rain and threats of severe lightning storms in Austin, Texas led to the cancellation of all Free Practice 3 sessions at the Circuit of the Americas. Fortunately conditions improved and the Repsol… read more.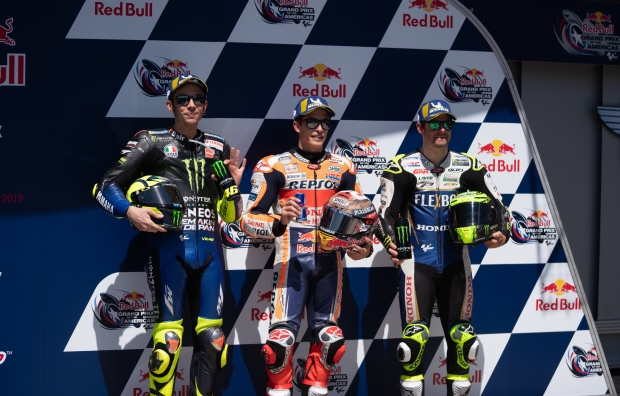 ---
Race
Round 15
Denver Supercross
Denver
The first AMA Supercross in Denver on Saturday night was a challenging one for Team Honda HRC, as Ken Roczen fought the elevation at Mile High Stadium on his way to a seventh-place result, while teammate Cole Seely finished 19thafter a crash and another mishap that forced him into the… read more.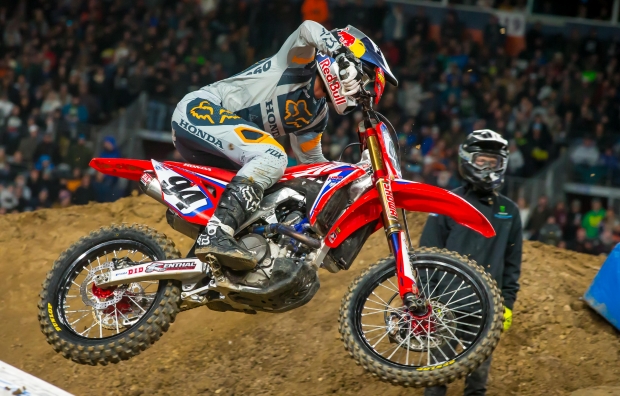 ---
Qualifying
Round 4
Dutch round
Netherlands
Though the weather forecast was not encouraging, there was no real sign this morning of the eventful day the World Superbike field would ultimately be in for at Assen, the day having begun with clear, blue skies, albeit combined with freezing temperatures. But Assen is Assen and the weather often… read more.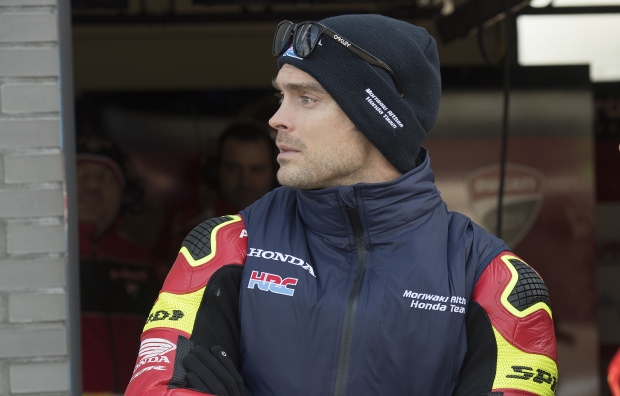 ---
Practice
Round 3
Grand Prix of The Americas
Americas
Less than a second split the top 12 MotoGP riders with Marc Marquez finishing second and Jorge Lorenzo 16th on the opening day of practice. Marc Marquez's love affair with the Circuit of the Americas showed no signs of stopping as the six-time winner led Free Practice 1 from his… read more.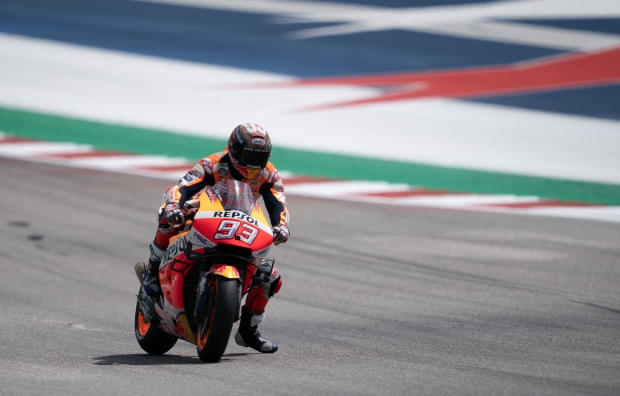 ---