Welcome to Honda Racing Corporation
Race
Round 19
Gran Premio de la Comunitat Valenciana
Valencia
Jorge Lorenzo ended an incredible 18-year Grand Prix career with an emotional Valencia race, helping the Repsol Honda Team to clinch the Triple Crown alongside another dominating Marquez win. For the third year in succession the Repsol Honda Team celebrate the end of a MotoGP season with the Triple Crown… read more.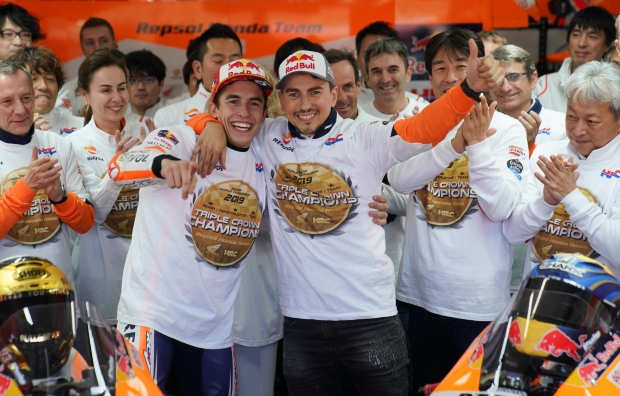 ---
Trial
Round XTR1, trial
X-TRIAL Reunion 20
Reunion
The opening round of FIM X-Trial World Championship, held tonight on the island of Réunion, saw an authoritative triumph from Repsol Honda Team rider Toni Bou. Toni Bou, the Repsol Honda Team ace, continues to be on cracking form. The crowd at the curtain-raising event of the new season witnessed… read more.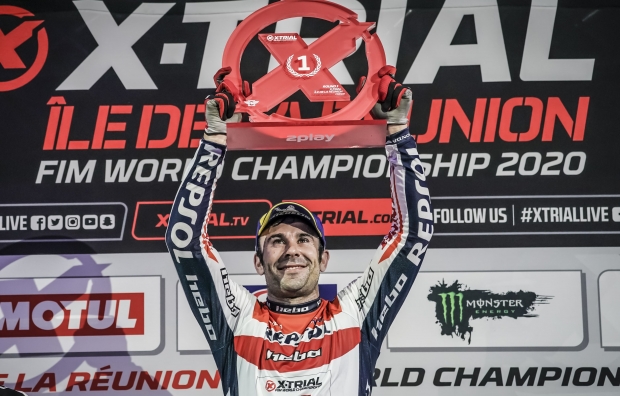 ---
Qualifying
Round 19
Gran Premio de la Comunitat Valenciana
Valencia
A tight fight for pole has Marc Marquez lining up in second place for the final round of the year with Lorenzo hunting points from 16th. The four-kilometer-long Valencia Circuit continued to produce some of the closest sessions of the year with less than 1.5 seconds regularly splitting the top… read more.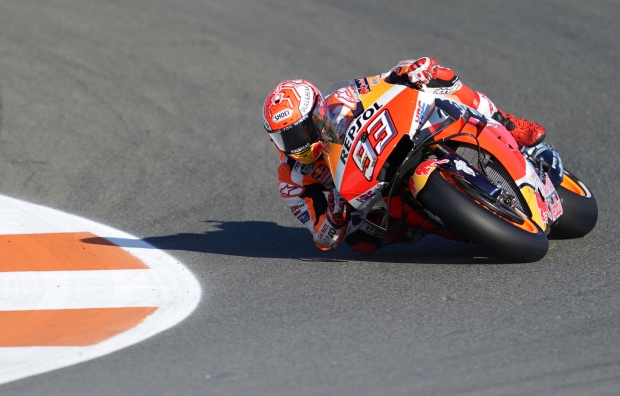 ---
Practice
Round 19
Gran Premio de la Comunitat Valenciana
Valencia
A productive opening day at the final round of the year has both Repsol Honda Team riders feeling confident of ending the 2019 season on a high. After the emotional retirement announcement of Jorge Lorenzo on Thursday, the Repsol Honda Team were straight back to work at the Valencia GP.… read more.
---
The Valencia GP will be the five-time World Champion's last race in the MotoGP World Championship as the 32-year old announced his retirement ahead of his 297th Grand Prix start. After 18 years of racing at the highest level, Jorge Lorenzo has today announced his retirement from racing ahead of… read more.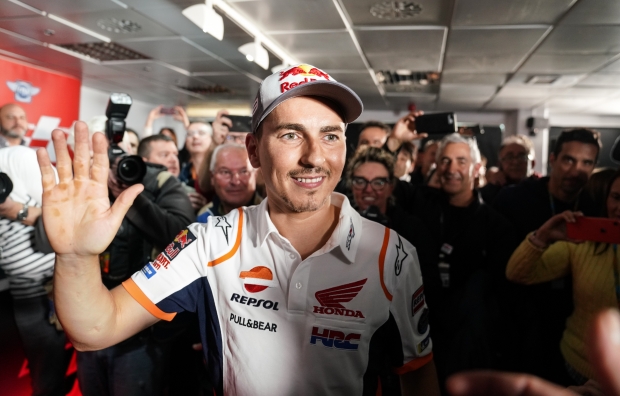 ---