Welcome to Honda Racing Corporation
Stage
Round FIM-3, 2
Atacama Rally 2018
Chile
The longest stage in the Atacama Rally, held today in Copiapó, turned out to be a great success for Kevin Benavides behind the bars of the Honda CRF450 RALLY. The Argentinean Monster Energy Honda Team rider set off this morning from first place and proved to be not only unreachable,… read more.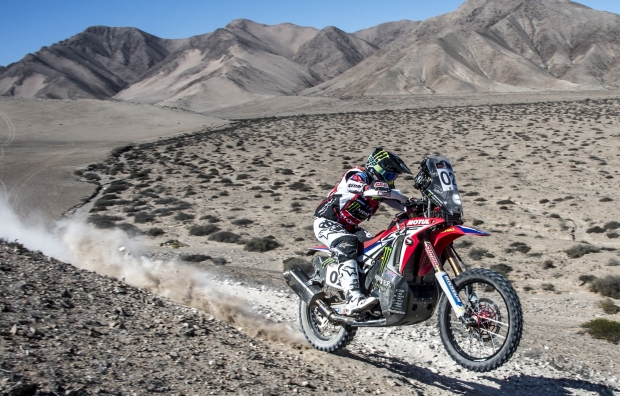 ---
Preview
Round 16
MXGP of Switzerland
Switzerland
Team HRC is heading to the north of Switzerland to take part in the sixteenth Grand Prix of 2018, the first of three back-to-back events that will keep the MXGP paddock alive and busy until early September. The standard bearers of the Milan-based official Honda effort in the motocross championship… read more.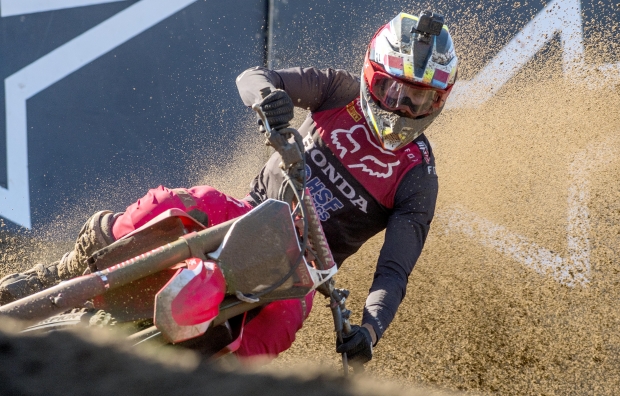 ---
Stage
Round FIM-3, 1
Atacama Rally 2018
Chile
Monster Energy Honda Team got to grips today with the first full stage of the Atacama Rally, grabbing a decisive win for Kevin Benavides in the dunes of Copiapó. Joan Barreda suffered a heavy fall that saw him obliged to drop out of the race. Yesterday's short afternoon prologue in… read more.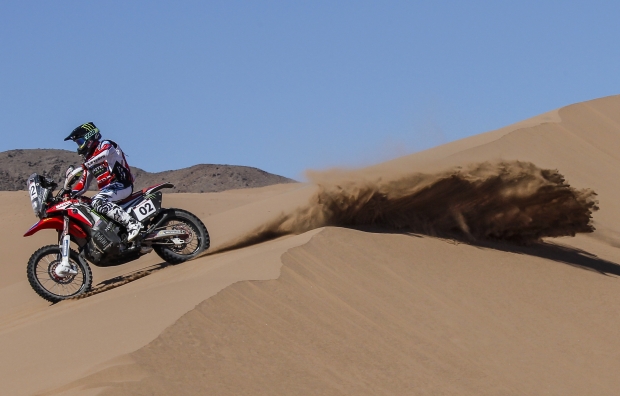 ---
Race
Round 11
Grand Prix von Österreich
Austria
Today Marc Marquez scored a hard-fought second place at a sunny Red Bull Ring, sharing the podium with race-winner Jorge Lorenzo and third-place rider Andrea Dovizioso. Marc ultimately missed the win by only 0.130", and definitely not for lack of trying. After taking the lead on the second lap, he… read more.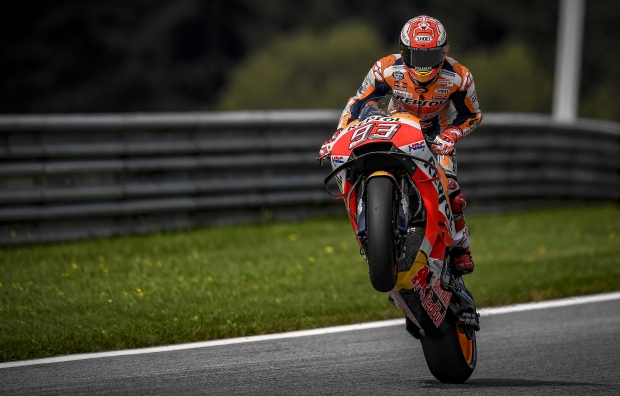 ---
Scrutineering
Round FIM-3, 1
Atacama Rally 2018
Chile
The Atacama Rally, third round of the FIM Cross-Country Rallies World Championship, kicks off this Monday with the curtain-raiser – a short prologue stage that will determine the competitors' starting order for the first full stage. A buoyant Monster Energy Honda Team is all set and poised to take up… read more.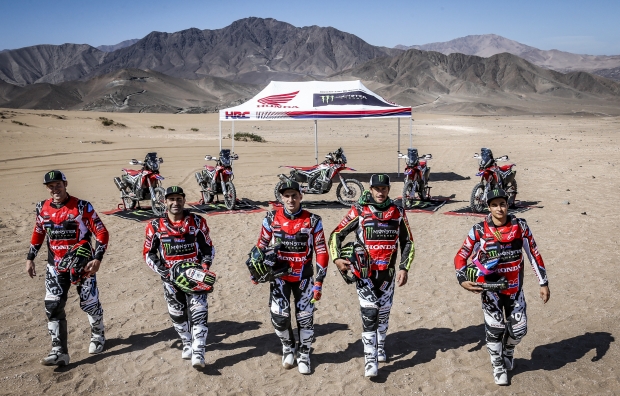 ---