Welcome to Honda Racing Corporation
Testing
Valencia Test
Valencia
The Repsol Honda Team's second and final day of testing at Valencia was finally completely dry. As was the case yesterday though, Marc Marquez and Jorge Lorenzo took to the circuit around 1 pm, when air temperature and track conditions improved enough for the riders to collect valuable information for… read more.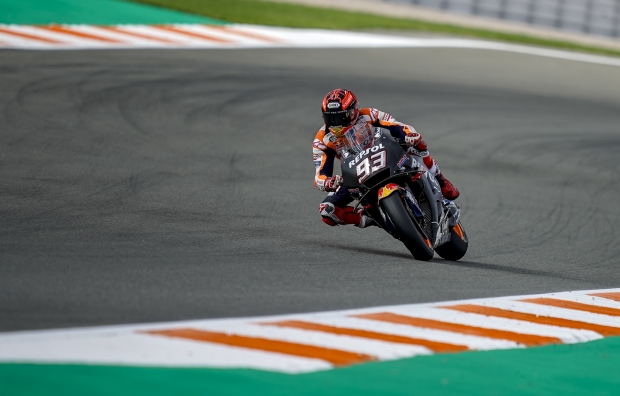 ---
Testing
Valencia Test
Valencia
Fresh from completing the 2018 Triple Crown at the season finale in Valencia, the Repsol Honda Team was back on track at the Ricardo Tormo Circuit today with its new line-up, which sees Jorge Lorenzo joining the squad alongside World Champion Marc Marquez. After five days of almost uninterrupted rain… read more.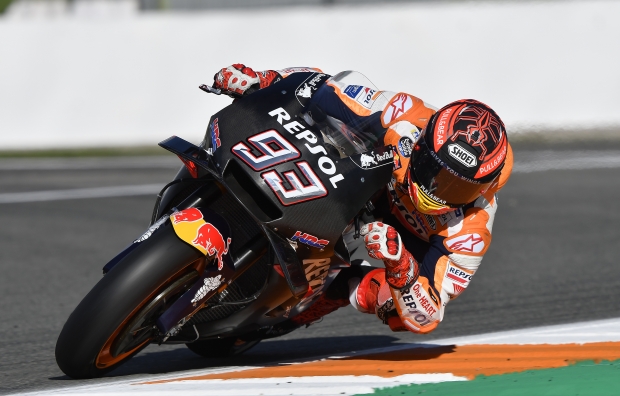 ---
Race
Round 19
Gran Premio de la Comunitat Valenciana
Valencia
Dani Pedrosa completed his racing career in Valencia, scoring a fifth-place finish in incredibly tricky weather conditions that caused the crashes of nine riders—2018 World Champion Marc Marquez among them—and prompted Race Direction to interrupt the first race on lap 13 and re-start a new one half an hour later.… read more.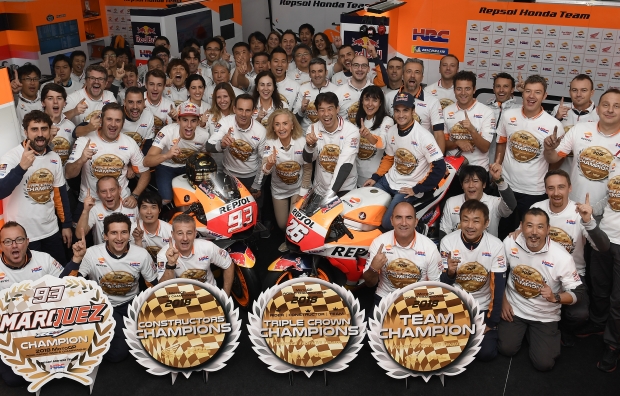 ---
Trial
Round CET7
Trial de Peñarroya-Pueblonuevo
Peñarroya-Pueblonuevo
This report is only available on Spanish language, sorry for the inconveniences.
---
Qualifying
Round 19
Gran Premio de la Comunitat Valenciana
Valencia
Marc Marquez never ceases to impress. A close third-fastest in wet FP3, half a second clear in dry FP4, he set the fifth-fastest time in qualifying after a crash at turn 4 interrupted his first attempt. Marc suffered a blow to his shoulder but was able to quickly recover and… read more.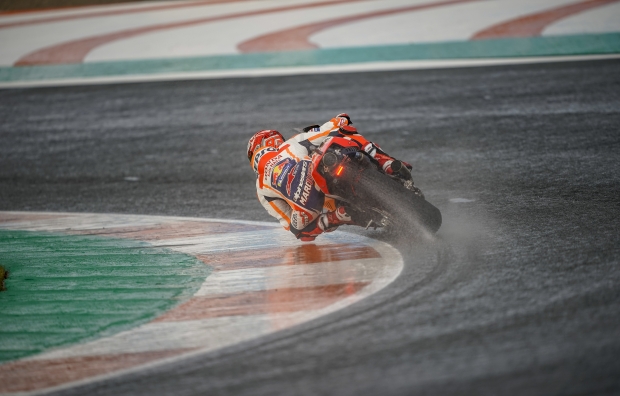 ---