The NSF100 and NSF250R were created to help fuel the dreams of all the junior riders striving to compete against the world. The 'NSF TO THE WORLD' concept incapsulates this idea, showing what the hard work of all of our combined efforts at HRC can accomplish alongside these bright young talents. NSF TO THE WORLD T-shirts and stickers are currently provided to all the riders participating in the NSF100 HRC Trophy and the NSF250R Challenge so they can share their passion and show what they are a part of. HRC is here to support junior riders who are flying to the world level.
From 2021, HRC plan to expand the scope of the NSF TO THE WORLD concept to include select NSF series around the world.
The age and results of each rider are as of the time of the interview (October 17, 2018).
The contents of Dani Pedrosa is as of the time of the interview (December 09, 2018)
The contents of Marc Marquez is as of the time of the interview (February 01, 2019)
MotoGP Legend Moto3 Moto2 IATC NSF Activities in Japan NSF activities around the world NSF TO THE WORLD logo utilization development
Luca Marini (#10)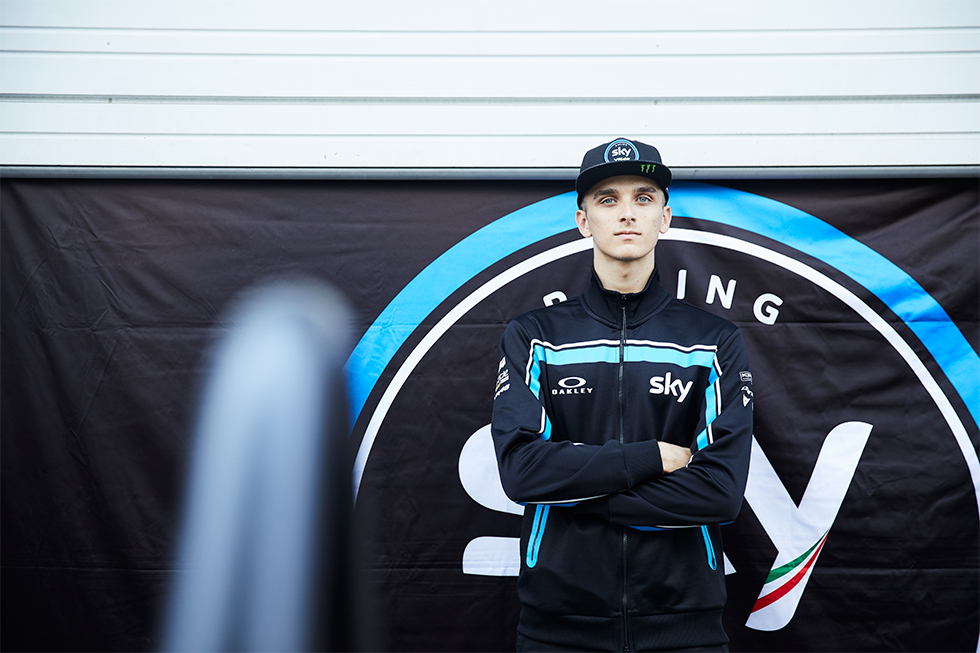 Luca Marini, a 21-year-old Italian rider from Urbino, became mesmerized as a small child when he saw other children riding pocket bikes. He is now in his third year of Moto2 World Championship racing. Every day, he gets closer to realizing his dream of racing in the premier class.
"When I was small I lived in a town called Cattolica, and there was a race track very close to my house. I saw kids of around my age riding on pocket bikes, and told my parents 'I want to do that!' I think that's how it all started. Once I started riding, it was so much fun, and I couldn't stop."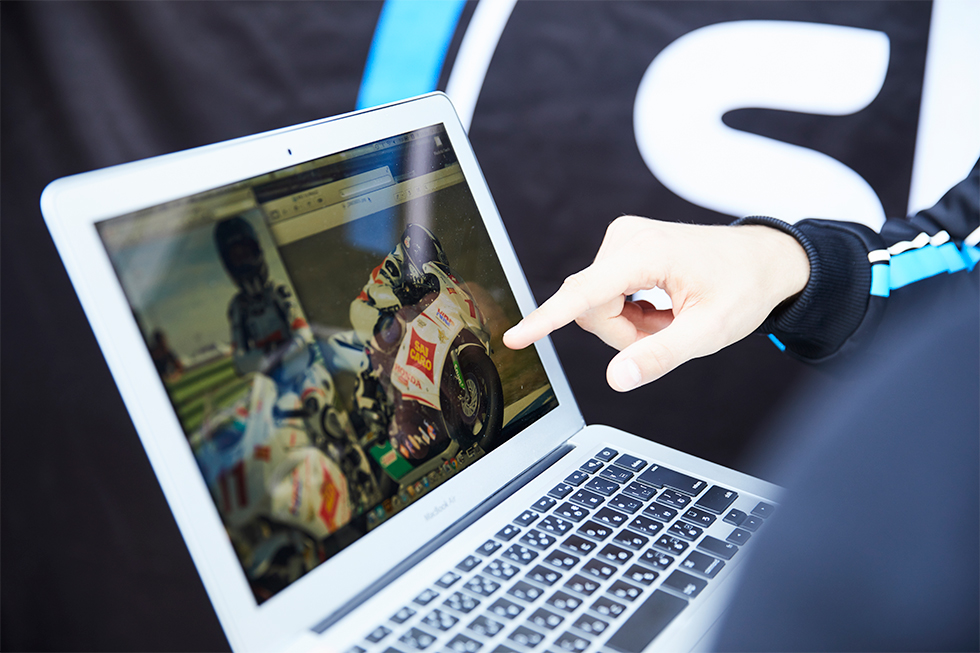 Why the NSF100 championship is attractive
"I believe it was the perfect 'school' for young riders. With many riders racing each other on identical bikes, they could concentrate on perfecting their own riding styles. The bike was very easy to ride and was comfortable, and above all was very similar to Moto3 bikes. For me, aiming to compete in the world championship, competing in the NSF100 championship was an ideal step."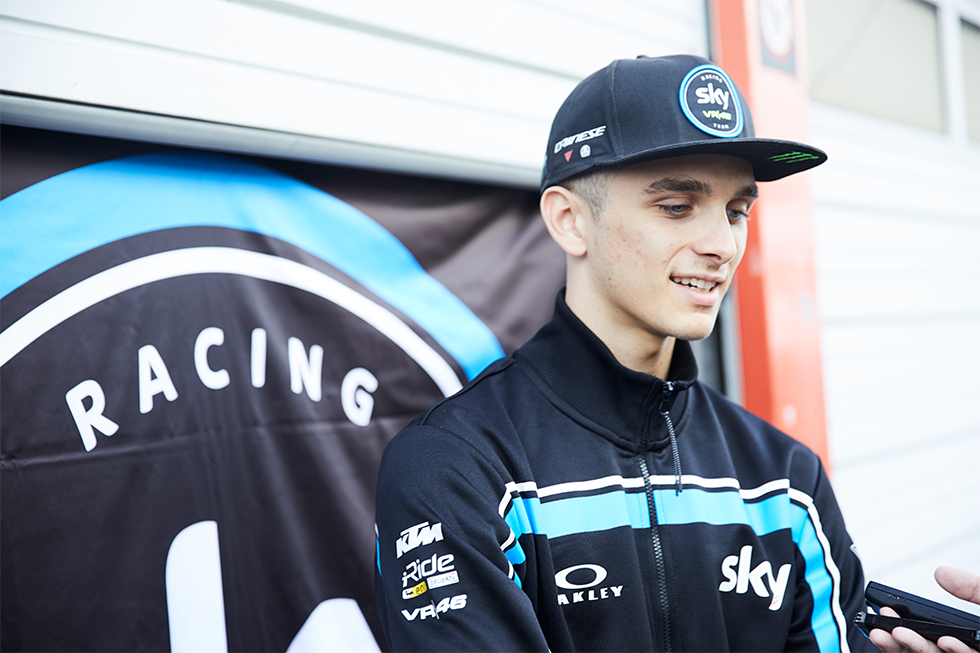 What hasn't changed since childhood
"Being able to do something you love for a living, that's really special. But to do so, you have to keep the passion, and do your best all the time. If you want to compete in the world championship some day you have to train hard everyday, and you have to try to understand your bike really well. It's tough, but it's worth it. Becoming a MotoGP rider is one of the most special jobs in the world."
Stefano Manzi (#62)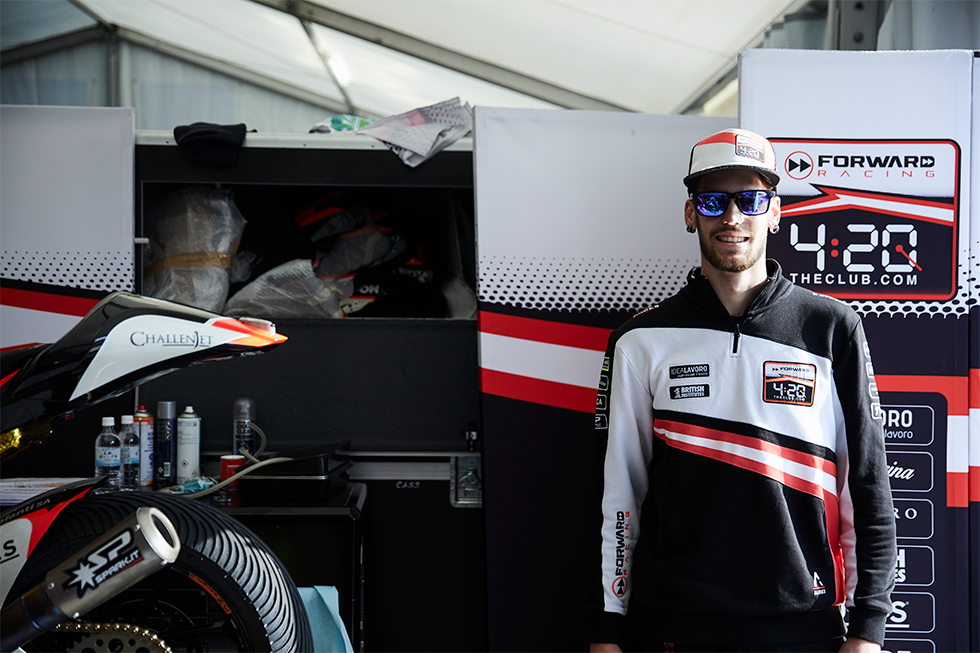 For Stefano Manzi, born into a family with a father and brother well-versed in motorsports, it was perhaps inevitable that he chose the path of becoming a rider. He began his Moto3 career in 2015, and moved up to Moto2 in 2017, where he races now. He has an unwavering, unchanged passion for competition.
"I was born into a racing family. My father was a motocross rider, and my brother competed in the Spanish road racing championship. With a family like that, it was only natural the I rode since I was small."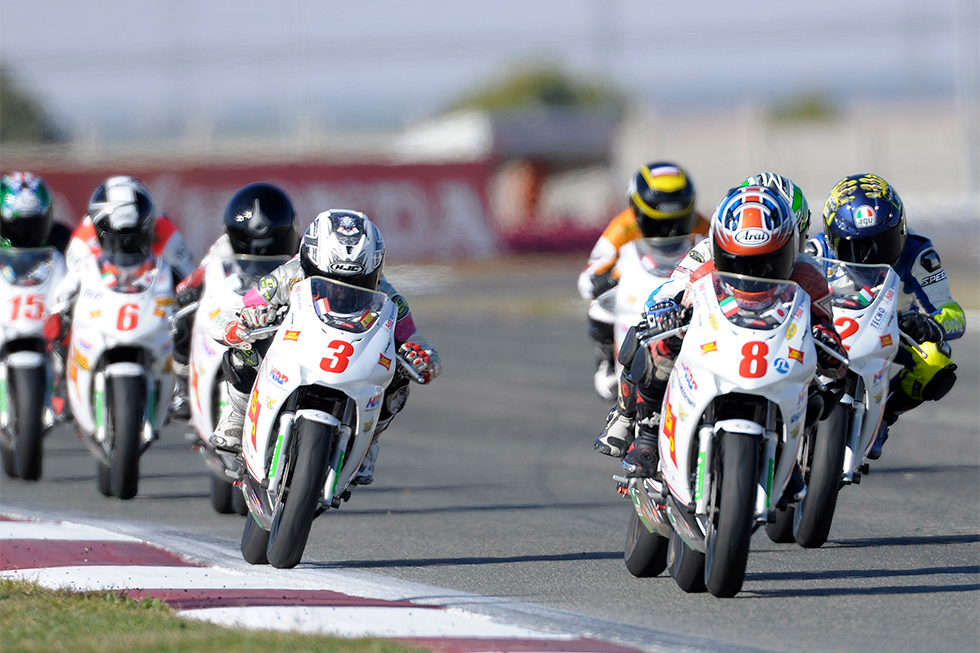 Why the NSF100 is attractive
"The biggest difference between the NSF100 and other pocket bikes is that it is a 4-stroke. I won my first championship on this bike, so I share a lot of memories with it. For a kid rider, it was perfect to learn how to ride. It's a 4-stroke bike, but the engine is so small that it's easy to ride."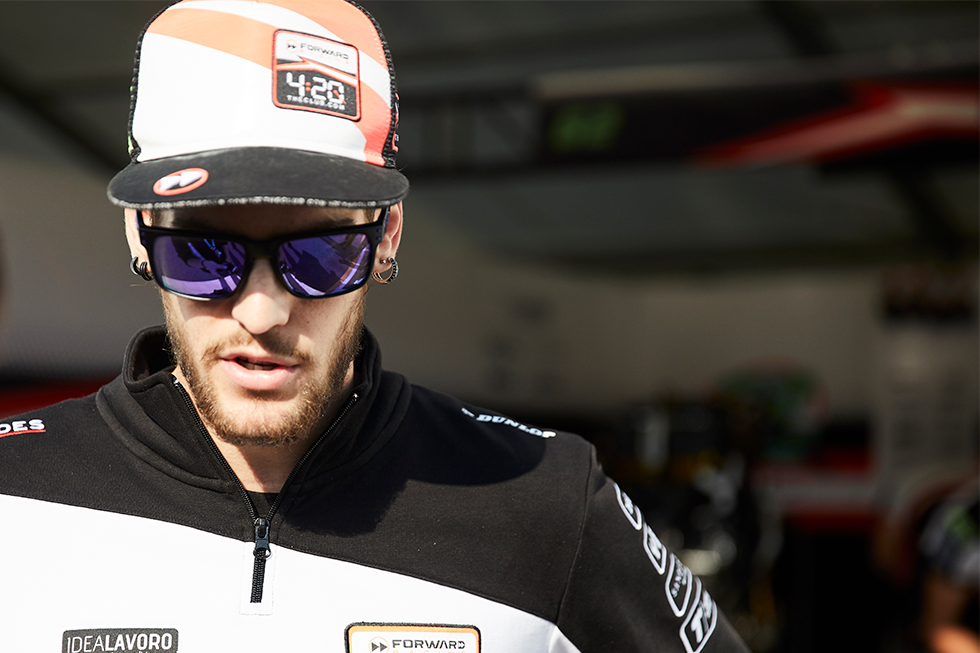 What hasn't changed since childhood
"I love competing. I still have the a lot of passion competing with other riders. I'll always have this passion!"
Bo Bendsneyder (#64)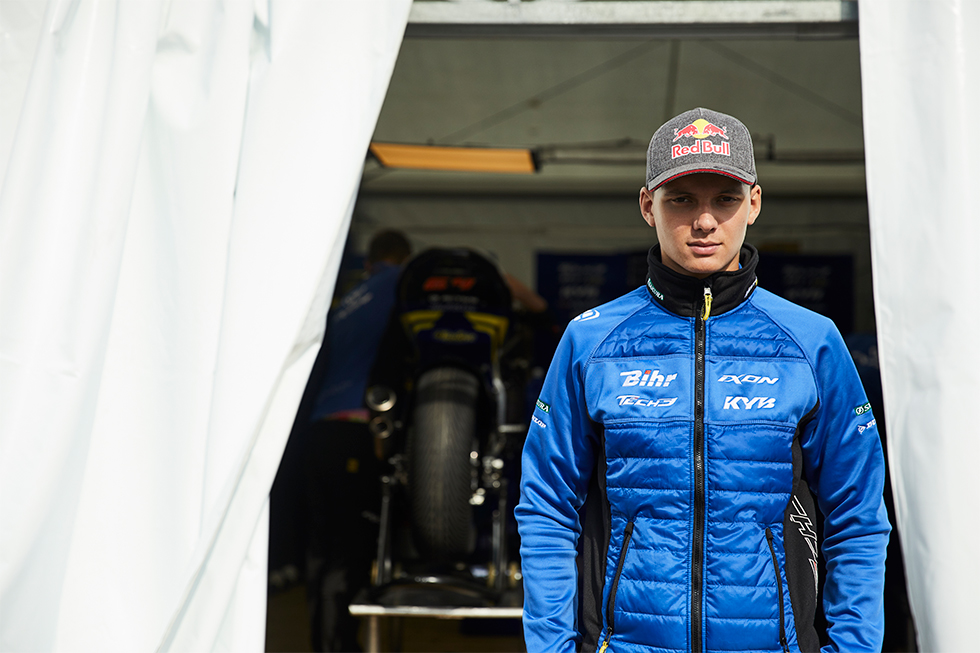 Once Bo Bendsneyder, born in Rotterdam in South Holland, started riding due to his bike-loving father's influence, he went from strength to strength, joining the Moto3 World Championship in 2016, and moving onto the Moto2 class in 2018. Through riding the NSF100, Bo had made his dreams come true.
"My father loved bikes. One day he looked at a pocket bike and apparently decided that's what I would do, so I started riding when I was four or five. First I rode an electric bike, but switched to an engine-powered bike later on."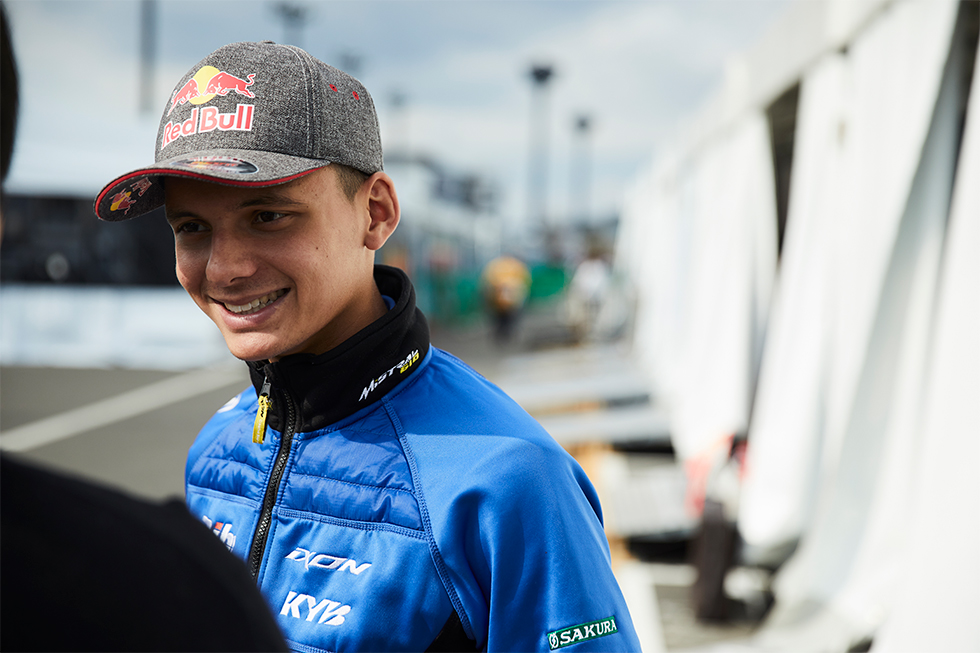 About the NSF100 championship
"The point of the NSF100 championship is that it's all about the rider, and not the bike's performance. Of course you'll win if your bike is faster, but that doesn't happen in the NSF100 championship. It's the best opportunity for young riders to show off their talent."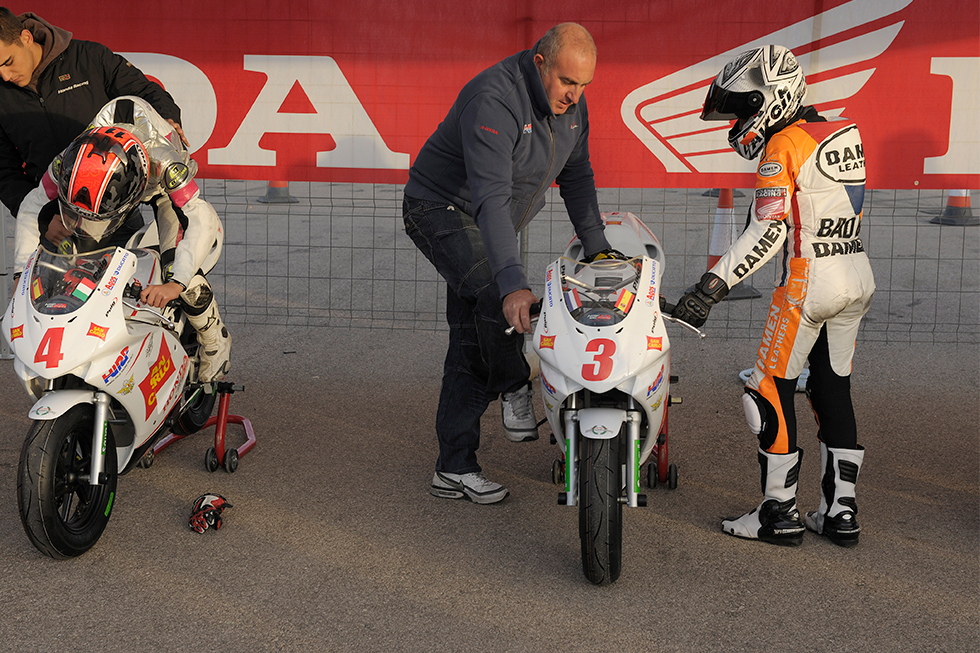 A message for the young rider
"I hope all young NSF100 riders keep on chasing their dreams. Many current Honda riders started off on the NSF100, and went on to Moto3, Moto2 and MotoGP. As long as you keep on going and don't give up, you'll get to the stage you've been dreaming of."
MotoGP Legend Moto3 Moto2 IATC NSF Activities in Japan NSF activities around the world NSF TO THE WORLD logo utilization development
HRC racing motorcycles are made for competition use ONLY, and are NOT covered by warranty and NOT to be ridden on public roads.
All specifications are subject to change without notice.
Please consult your authorized Honda motorcycle dealers.
HRC products are not available in all countries. Please check with your local dealer on parts availability and ordering procedure.